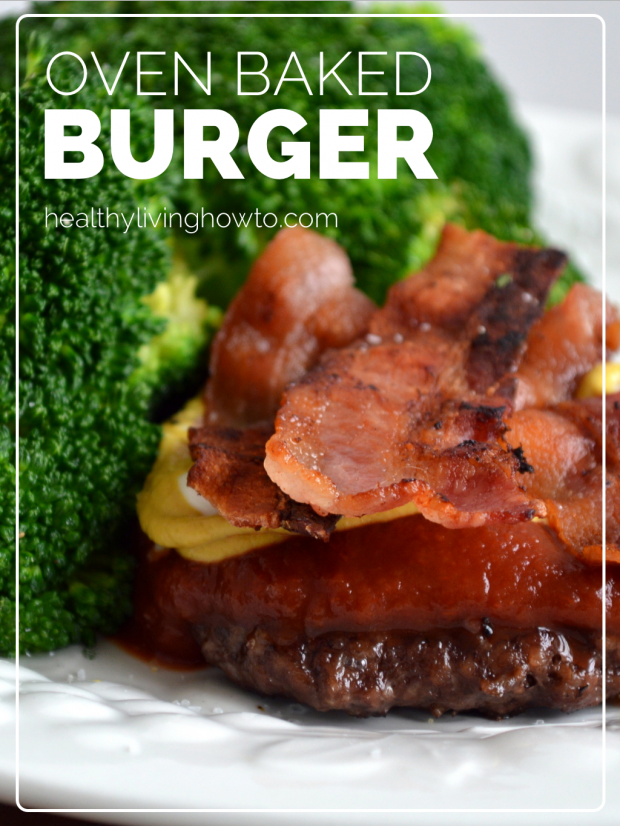 Healthy dinner made easy.
This is one of our favorite meals and takes no time to make.
Grass fed beef burgers made in the oven.
Yes, in the oven.
It is winter here in Minnesota. While some people grill in the sub-zero temps, I prefer to stay warm and fuzzy.
As I type, our deck is covered in both snow and ice and it is freezing outside.
Plus the starter on our grill isn't working and the last time I tried to light the grill, with one of those long lighters you use to light candles, I almost blew off my face.
Seriously!
Burgers are also excellent in a good old-fashioned cast-iron skillet, but with the oven method, the clean-up is easier, you don't smoke up the kitchen and no grease splatter everywhere.
Geez, you'd think I was lazy or something.
Oven Baked Burger
Ingredients
1 lb. Grass Fed Ground Beef
Directions
Preheat oven to 400 degrees F.
Line baking pan with foil.
Place baking rack inside pan.
With hands make four equal sized hamburger patties.
Place patties on baking rack and season both sides with salt and pepper.
Bake for 20-25 minutes, flipping once.
Let rest for a couple minutes before serving.
Top your burger with some healthy homemade Ketchup and Mayonnaise, a little mustard and bacon and YUM!
If you really gotta have a bun, give my One Minute Muffin a try.
What You Need to Know About Keto Ebook
The keto diet has attracted many followers for good reason. It's an effective tool for blood sugar management and weight loss.
It also has proven benefits for various health concerns.
What You Need to Know About Keto is not another copycat keto ebook.
It's a real-world, practical review of the diet and an action plan, based on 20 years of observation, education, and experience.
Whether you're new to keto, or you're #ketoaf, this book has something for you.
Click here to grab your copy!